RETURN POLICY

Para ordernar por medio de telefono llamenos al: 1-800-385-2910


---
Hojee por Autor/Artista:
0
A
B
C
D
E
F
G
H
I
J
K
L
M
N
O
P
R
S
T
U
V
W
X
Z
---
Usted esta aqui:
Ropas y Accesorios > Bolsas de Mano > Cute

Wagiameme

Cute



This beautiful handybag, vividly represents the colors of the Garifuna, as Wagiameme Performing Troupe, keeps the culture alive!

Measuring about 16 inches in height and 17 inches in width, this bag has been conveniently designed for your everyday use, allowing you to carry along with you those items that are important to you and much more.
Bolsa
Su Precio $25.97


Enviado dentro de 5 dias de negocio


REVISIONES

Sea el primero en escribir una revision en este producto!
Testimonios
I am satisfied with your products and services. Honestly, I was surprised to see it delivered in the timeframe mentioned on the site.

Lorn



Mas vendidos en Bolsas de Mano...
Nuevos Productos en Bolsas de Mano...
Tambien vea en Bolsas de Mano...
ST1163 - EXPANDABLE SHOPPING TOTE - Garinet
Su Precio $15.99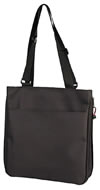 ST1142 - FULL FUNCTION TOTE BAG - Garinet
Su Precio $12.97