RETURN POLICY

Para ordernar por medio de telefono llamenos al: 1-800-385-2910


---
Hojee por Autor/Artista:
0
A
B
C
D
E
F
G
H
I
J
K
L
M
N
O
P
R
S
T
U
V
W
X
Z
---
Usted esta aqui:
Musica > Punta > Here's looking at me… Again

Ernest Tillett

Here's looking at me… Again



Por favor haga clic aquí para escuchar la muestra de audio de este álbum




Sway
Spanish Harlem
Reloj
Love is good when you're stealing it
Reggae Medley
What a difference a day makes
Siempre mi amor
I will love you forever
(Voy a apagar la luz) (Contigo) Medley
Where did you go?
What a wonderful World
Put your head on my shoulder


CD
Su Precio $14.97


Enviado dentro de 5 dias de negocio


REVISIONES

Sea el primero en escribir una revision en este producto!
Testimonios
When I discovered garinet.com, I was delighted to find a community-driven site devoted to all things Garifuna. Your company seems to offer the most comprehensive inventory of Garifuna books, music, and video available on the internet.

Carey Little
San Jose, CA


Nuevos Productos en Religion...
Tambien vea en Religion...
The Missing Ingredient to Success by Rev. Michael Cameneti - Rev. Michael Cameneti
Su Precio $16.95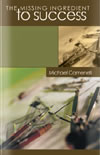 The Believer's Authority: Legacy Edition by Rev. Kenneth E. Hagin - Rev. Kenneth Hagin Jr.
Su Precio $29.95