RETURN POLICY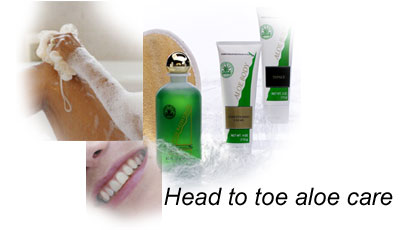 To create one of the most effective restorative skin care collections ever assembled, we took pure, stabilized aloe vera gel, combined it with nature's own hydrolyzed elastin and collagen, and added exceptional moisturizers, emulsifiers and humectants.

To place your order by phone call: 1-800-385-2910


---
Browse by Author/Artist:
0
A
B
C
D
E
F
G
H
I
J
K
L
M
N
O
P
R
S
T
U
V
W
X
Z
---
You are here:
Health & Beauty > Skin Care - Body
Testimonials
I was very pleased with the sevice I received from Garinet when I purchased my Pen Cayetano & Mohobub Flores CD. The Paypal system was easy to use, and I received the CD much quicker than I thought I would! I am definately planning on ordering other items from your website.

Mary-Anne Gaffney



See also in Skin Care - Body...
Aloe Body Conditioning Crème - 057 - Forever Living Products
Our Price: $27.5

Aloe Lotion – 062 - Forever Living Products
Our Price: $10.95