Opinion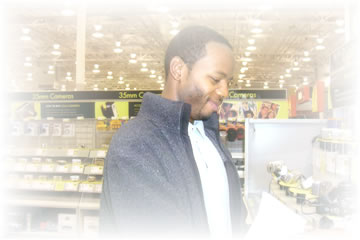 Welcome to the opinion section of Garinet. In this section you will find different opinions from individuals like yourself. If you wish to be considered for this seccion, simply click here to submit your opinion.
Garinagu And Their Relations To Each Other
May 25, 2005
Why do some Garinagu disrespect each other? A concern and a need to reach out to our people.
I have a concern that I would like to share with the readers of this site. It is the way we Garinagu tend to treat each other. I look around and try to study other cultures and their inner relations among each other. I understand that our psychological make up will affect our sociological make up, which affects our relations to each other. I am trying to understand why we tend to treat each other disrespectfully.
The Queen of Darasa (a Garifuna food)
Apr 28, 2004
One Thursday afternoon, not long after my wife had entered the office, a great customer of Garinet from Florida, called in an order. Apparently he had decided to surprise his girlfriend with a traditional Garifuna dish, so he ordered the recipe of Darasa. His intentions were fantastic, but what really surprised me was the action my wife took afterwards.

Open questions about New York party problem
Jan 14, 2004
You are on the right track. I think the plan can work. There are some things, I think, that must be considered to further reinforce the plan.
Three step system to fix the problems at parties in New York!
Dec 23, 2003
The problem at many Garifuna parties in New York is nothing new. We all heard of it before and as many of you know, it's only a few individuals that start the fights. Here's a three step system to eliminate that problem.

Fedu in the Garifuna village of Hopkins, Belize
Dec 16, 2003
Hello friends,
my name is Freda , I thought that sharing a part of my journey home for the holidays would be a wonderful idea.
---