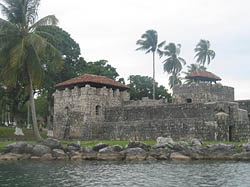 The Salt Lake Tribute

Esquipulas, GUATEMALA -- As a little girl, I was terrified of this place. In this colonial town in eastern Guatemala, a woman told me and my sister that we if we turned our backs to the famous sculpture of the black Christ inside the basilica, we would turn into stone.

My mother, who was always in a hurry, couldn't wait for us to finish our pilgrimage. I was a few tiny steps away from exiting the temple when my mother unexpectedly grabbed me by the hand. And I accidently turned my back.

More...