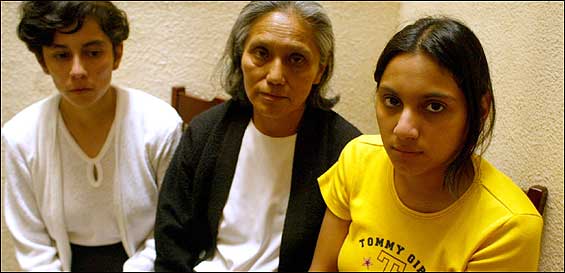 Boston.com News

GUATEMALA CITY -- At a rate of more than one a day, the mutilated bodies of Guatemalan women are turning up on roadsides and in dumpsters. Some have been decapitated with butcher knives. Others have been strangled or burned beyond recognition. Many have been raped.


Since January 2002, 1,183 Guatemalan women have been murdered, many in unspeakable ways. And nobody knows why.

"The only link is the ways in which they were killed," said Giovanna Lemus, coordinator of the Guatemalan Women's Group, one of several activist groups that have been pressuring the government to give priority to solving the murders.

More...