RETURN POLICY

To place your order by phone call: 1-800-385-2910


---
Browse by Author/Artist:
0
A
B
C
D
E
F
G
H
I
J
K
L
M
N
O
P
R
S
T
U
V
W
X
Z
---
You are here:
DVD > Action & Adventure > GONE IN 60 SECONDS (1974)

ORIGINAL GONE IN 60 SECONDS LL

GONE IN 60 SECONDS (1974)



You`ve seen all the chase films - now see the one that started it all. A runaway theatrical hit in 1974, GONE IN 60 SECONDS defined the genre of the car chase film and became an instant classic. Now it`s back - fully restored and digitally remastered. The Assignment: to steal 48 luxury cars and sport vehicles. The Challenge: avoid getting caught! When the cops finally catch up with master thief Pace Maindrain, he rocks them through a 40-minute full-throttle chase, wrecking half of Los Angeles making his escape. With unstoppable action and edge of your seat suspense, Gone In 60 Seconds slams you on a rocket ride you`ll never forget!

Other Information:

Written, directed by and starring: H.B. "Toby" Halicki.
Running Time: 98 Min., Color.
Rating: PG
UPC: 741027117165
Release Date: 11/28/2000

This film is presented in "Widescreen" format.
Copyright 1974 c H.B. Halicki Productions.

DVD MOVIE
Our Price: $14.95


Ships in within 2 weeks


Testimonials
I am satisfied with your products and services. Honestly, I was surprised to see it delivered in the timeframe mentioned on the site.

Lorn



Top Sellers in Totes Bags...
New releases in Totes Bags...
See also in Totes Bags...
ST1163 - EXPANDABLE SHOPPING TOTE - Garinet
Our Price: $15.99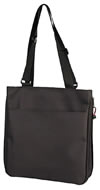 ST1142 - FULL FUNCTION TOTE BAG - Garinet
Our Price: $12.97